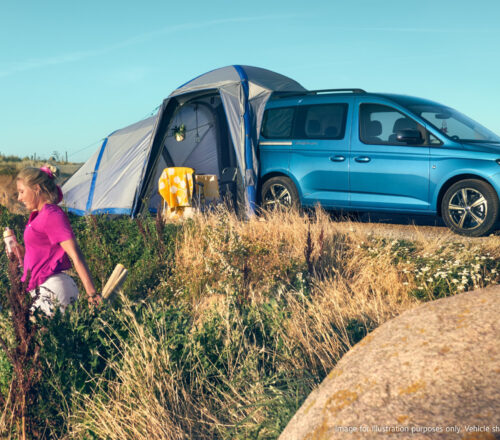 The best UK Music Festivals to visit in your campervan
We're here to give you some destination inspiration, perfect for our campervans! It's coming into festival season so we thought we'd let you know about four brilliant festivals you can visit, which have a designated campervan camping area. We couldn't miss out on Glastonbury, so check out the best bits of this famous festival below.
Glastonbury
Glastonbury is the ultimate destination for music lovers, and taking your Volkswagen campervan straight from one of our VWFS Rent-a-car locations to this iconic festival is an experience like no other. Firstly, all our campervans provide the perfect accommodation solution, allowing you to immerse yourself in the festival atmosphere while enjoying the comforts of your home from home. With your chosen campervan parked at one of the designated camping areas, you have a cozy and convenient base where you can rest, relax, and recharge between the performances. Whether you want to take a nap, prepare your own meals, or simply escape the crowds for a while, the Grand California, California Ocean & Caddy California offer a comfortable sanctuary amidst the excitement.
Glastonbury is renowned for its unique and diverse lineup, featuring an impressive range of musical genres and artists from around the world. From chart-topping headliners to emerging talents, the festival caters to all tastes and guarantees unforgettable performances. With one of our Volkswagen campervans, you have the flexibility to curate your own personalized festival experience. You can easily move between stages and catch your favourite acts without worrying about missing out. The campervan provides a hassle-free way to transport your camping essentials, ensuring you have everything you need for a fantastic time at Glastonbury. So grab your campervan keys, hit the road, and get ready to revel in the magical world of music at Glastonbury!
The Isle of Wight Festival
The Isle of Wight Music Festival is a must-visit destination for music enthusiasts, and staying in one of our campervans makes the experience even more enjoyable. The festival offers a stunning backdrop with its picturesque island setting, creating a unique and vibrant atmosphere. With our campervans, you can fully embrace the festival spirit while having the convenience of your own private space. The Isle of Wight offers designated camping areas that cater specifically to campervans, providing ample facilities such as electricity hook-ups, waste disposal points, and freshwater supply. This makes it incredibly easy to set up camp, ensuring a comfortable and hassle-free stay throughout the festival.
One of the great advantages of staying in one of our campervans at the Isle of Wight Music Festival is the flexibility it offers. You have the freedom to explore the beautiful island during the day and return to the festival grounds in the evening for the incredible lineup of artists and performances. Your rental campervan serves as a mobile base, allowing you to venture out and discover the charming towns, stunning beaches, and breathtaking landscapes that the Isle of Wight has to offer.
It's a convenient and cost-effective way to enjoy both the festival and the island, creating an unforgettable experience for music lovers and adventurers alike. Not only that, but we have the most ideal pick-up location based in Portsmouth, which offers the whole range of Volkswagen Campervans.
Check out VWFS Rent-a-Car Portsmouth now!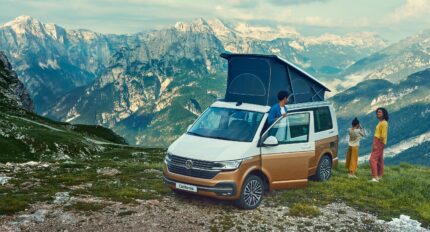 Latitude Music Festival
This Music Festival is a fantastic choice for families looking to enjoy a memorable and inclusive musical experience. The festival offers a wide range of activities and entertainment suitable for all ages, making it a family-friendly destination. From kid-friendly performances and workshops to interactive art installations and family areas, there's something for everyone to enjoy. The festival also boasts a dedicated family camping area, providing a safe and welcoming space for families to set up one of our Volkswagen campervans. This allows parents to have a comfortable and convenient base while ensuring the little ones have plenty of room to play and explore.
Staying in one of our Volkswagen campervans at Latitude Music Festival offers several advantages for families. Firstly, it provides a cozy and familiar environment for children, making them feel at home even amidst the excitement of the festival. All of our campervans offer a comfortable sleeping area, while the California Ocean & the Grand California also boast excellent kitchen facilities for preparing meals, and a private space to relax and unwind. This means that parents can have peace of mind knowing their children have a comfortable space to retreat to when needed. Additionally, having one of our campervans for the weekend allows families to have more flexibility in their festival experience. Parents can easily navigate between the various performances, workshops, and activities without worrying about long walks or transportation logistics. It provides a convenient and enjoyable way to create lasting memories together as a family at Latitude Music Festival.
Do you know what else is convenient? Our VWFS Rent-a-Car location in Ipswich of course! It's based just down the road from Latitude, so why not check out what vehicles we have available for the weekend! Then once the festival is over, simply bring the vehicle back to the location and we'll sort out the rest!
Boardmasters Music Festival
Boardmasters Music Festival is a fantastic event that combines exhilarating music performances with stunning coastal scenery. Opting to stay in one of our Volkswagen campervans on rental at Boardmasters comes with several advantages. Firstly, the campervan provides a comfortable and convenient place to rest and recharge between the festival activities. With many of our Volkswagen campervans, you have a cozy sleeping area, kitchen facilities, and even compact washroom facilities, ensuring that you have all the comforts of home right at the festival grounds. This eliminates the need for finding accommodation elsewhere and allows you to fully immerse yourself in the festival atmosphere.
Additionally, staying in one of our rentals gives you the flexibility to explore the beautiful surrounding areas. Boardmasters takes place in Newquay, Cornwall, a region known for its breathtaking beaches and stunning landscapes. With one of our campervans, you can easily embark on road trips along the stunning coastline, discover hidden gems, and take in the natural beauty of Cornwall. Whether you want to catch some waves, enjoy a leisurely stroll on the beach, or simply soak up the coastal vibes, having a campervan at Boardmasters allows you to make the most of your festival experience while enjoying the scenic wonders of the area. Unfortunately, we don't have a location near Newquay, but this gives you even more of an excuse to take our rental campers on the road trip they deserve!

We highly recommend checking out Hike This Way's Instagram, for Caddy California content that will inspire you to rent one of our campers for this coastal adventure.
Also don't forget to check out all the locations we have near these festivals. Links are provided down below!
---
Do you need a vehicle for business?
Choose from the award-winning Volkswagen, ŠKODA, SEAT, and Volkswagen Commercial Vehicle range for either short-term daily rental (1-28 days) or long-term rental (28+ days). Plus, the vehicle you book, is the vehicle you get. Unless you are on your own company fleet insurance, the minimum age for business rental is 25 and you must have held your licence for a minimum of 12 months.
Complete the contact form and let us know your requirements. Then we can get you set up and on the road.