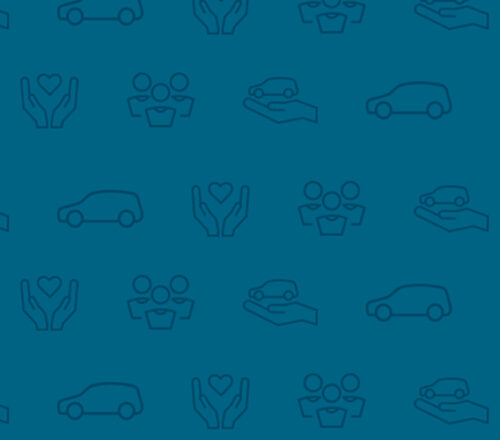 At Volkswagen Financial Services we're all about you.
Getting you on the road. Keeping you on the road. And protecting you on the road.
How do we do all that? With our straightforward finance, servicing, insurance and mobility products, available to customers across the Volkswagen Group in the UK.
And it's some Group. We're home to many of the world's most loved vehicle brands, including Volkswagen, Audi, SEAT, ŠKODA, Porsche, Bentley, Lamborghini, Volkswagen Commercial Vehicles and MAN Truck & Bus.
Across the Group we have a range of mobility services available globally, from rental, parking, electric rental and much more.
Find the nearest service available near you.
G/F, Cityplaza 4, 12 Taikoo Wan Road, Hong Kong

Audi Hong Kong

G/F, Cityplaza 4

12 Tai Koo Wan Road

Hong Kong

Audi Centre Singapore, 281 Alexandra Road, Singapore, 159938

Audi Singapore

281 Alexandra Road

Bukit Merah

159938

Singapore

Volkswagen Group España Distribución, S.A., Parque de Negocios Mas Blau II, Calle de la Selva, 22, 08820 El Prat de...

Audi Spain

Volkswagen Group España Distribución, S.A. Parque de Negocios Mas Blau II, 22 Carrer de la Selva

El Prat de Llobregat

Barcelona

08820

España

Volkswagen AG, 38442, Wolfsburg, Germany

Germany

Volkswagen AG

Wolfsburg

38442

Germany

EuroMobil Netherlands

Euromobil Nederland Berencamperweg 6c

3861 MC Nijkerk

Nederland

1 Plough Place, London, EC4A 1DE

UK

1 Plough Place, Holborn

London

Greater London

England

EC4A 1DE

United Kingdom

Israel

Habarzel 21 B

Tel Aviv

Israel

Greenwheels Netherlands

Greenwheels Box 23191

3001 KD Rotterdam

MOIA GmbH, Alexanderufer 5, 10117 , Berlin, Germany

Germany

MOIA GmbH, 5 Alexanderufer

Berlin

10117

Germany

Suite 400, 1168 Hamilton Street, Vancouver, BC, V6B 2S2, Canada

Canada / USA

Suite 400, 1168 Hamilton Street

Vancouver

British Columbia

V6B 2S2

Canada

62 bis, avenue André Morizet, 92100 Boulogne-Billancourt, France

France

62 bis Avenue André Morizet

Boulogne-Billancourt

92100

France

62 bis, avenue André Morizet, 92100 Boulogne-Billancourt, France

Monaco

62 bis avenue André Morizet

2100 Boulogne-Billancourt

France

Parking Foundation - Carrefour de l'Etoile, 1, 1211 Geneva

Switzerland

Parking Foundation - Carrefour de l'Etoile, 1

Genève

1211

Switzerland

Bishops Court, 17A The Broadway, Old Hatfield, AL9 5HZ

UK

Bishops Court, 17A The Broadway

Old Hatfield

AL9 5HZ

United Kingdom

Porsche Cars Canada, Ltd, 165 Yorkland Boulevard, Unit 150, Toronto,, ON , M2J 4R2, CA

Canada

Porsche Cars Canada Ltd, 165 Yorkland Boulevard, Unit 150

Toronto

ON M2J 4R2

Canada

Porsche France SA, 25, Quai Aulagnier, Asnières-sur-Seine, Île-de-France, 92600, FR

France

Porsche France SA 25 Quai Aulagnier

Asnières-sur-Seine

Île-de-France

92600

France

Porscheplatz 1, Stuttgart, 70435 Germany

Germany

1 Porscheplatz

Stuttgart

70435

Germany

Porsche Japan Co. Ltd, 29th floor, Toranomon Hills Mori Tower, 1-23-1, Toranomon, Minato-ku, Tokyo, 105-6329

Japan

Porsche Japan Co. Ltd, 29th floor, Toranomon Hills Mori Tower, 1-23-1

Toranomon, Minato-ku

Tokyo

105-6329

Japan

USP Partner AG, Seestrasse 93, 8800 Thalwill, Switzerland

Switzerland

USP Partner AG, 93 Seestrasse

Thalwil

8800

Switzerland

Volkswagen Financial Services, Yeomans Drive, Blakelands, Milton Keynes, MK14 5AN, United Kingdom

UK

Volkswagen Financial Services, Yeomans Drive

Blakelands

Milton Keynes

MK14 5BT

United Kingdom

Volkswagen AG, 38442 Wolfsburg, Germany

Germany

Volkswagen AG

Wolfsburg

38442

Germany

Volkswagen Group España Distribución, S.A., Parque de Negocios Mas Blau II, Calle de la Selva, 22, 08820 El Prat de...

Spain

Volkswagen Group España Distribución, S.A., Parque de Negocios Mas Blau II, Carrer de la Selva, 22

El Prat de Llobregat

Barcelona

08820

Spain