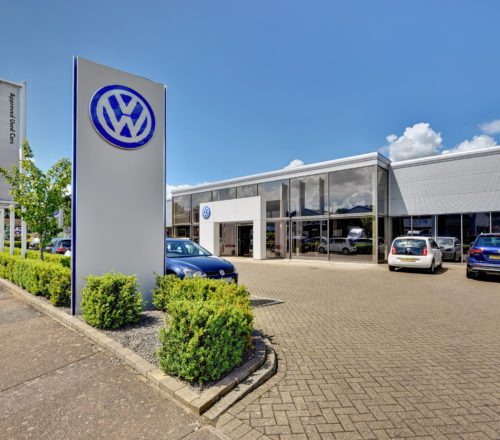 VWFS Rent-a-Car Bury St Edmunds is situated in branch at Bury St Edmunds Volkswagen. We are a local family run car hire company offering Volkswagen Car Rental. All our rental cars are less than 8 months old and feature some of the latest models from the Volkswagen range; VW Polo, Golf, Golf Estate and VW Passat Estate model. We also feature the 7-seater Sharan.
Our car rental rates include insurance (CDW - Collision Damage Waiver) and, where available, the built-in Sat Nav systems are included for free. Business customers can book daily or weekly hire or our long-term hire, Flexi-Rent with discounted rates for vehicle hire of over 28 days.
Bury St Edmunds Volkswagen, Northern Way, Bury St Edmunds, IP32 6NL
Monday to Friday: 8:30 to 17:30
Saturday: 9:00 to 12:00
volkswagen

Rent-a-Car Bury St Edmunds

Tel:

01284 361323

Bury St Edmunds Volkswagen, Northern Way, Bury St Edmunds, IP32 6NL

View branch
FIRST15. 21s+ Terms and conditions apply. 15% offer valid on retail car rental bookings made for rental periods starting before 1st October 2019.

Use offer code 'STUDENT' when booking online to get 10% off your rental. Valid on bookings with a start date between 1st September 2019 to 31st December 2019.
Subject to availability, Car rental 18s+. T&Cs apply. 10% is valid on the cost of the vehicle rental and the Collision Damage Waiver (CDW) but does not include Enhanced Collision Damage Waiver (ECDW) or any optional extras. Online booking not available for 18-20 year old, please contact your local rental location for booking.