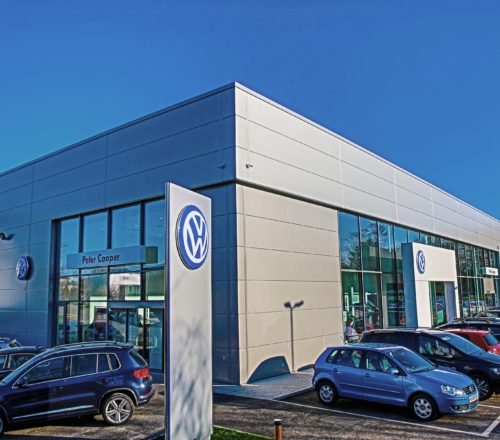 Rent with Confidence. If you are in need of a vehicle after the 1st May 2020 and want to book with reassurance then all you need to do is book online with VWFS Rent-a-Car. We have waivered all cancellation fees and offering 20% discount across all our vehicles. Use promotion code VWFS when booking online, T&Cs apply.
Require a vehicle now! Please call 0333 200 8822, lines are operated between 9am-5pm Monday to Friday.
Please stay safe during this time.
VWFS RENT-A-CAR is situated in branch at Peter Cooper Volkswagen in Hedge End, Junction 7 of the M27. We are a local car hire company offering Volkswagen Car Rental. All our rental cars are less than 8 months old and feature some of the latest models from the Volkswagen range; VW Polo, Golf, Golf Estate, Tiguan and VW Passat including the VW Passat Estate model.
Our car hire rates include insurance (CDW - Collision Damage Waiver) and, where available, the built-in Sat Nav systems are included for free. Business customers can book daily or weekly hire or our long-term hire, Flexi-Rent with discounted rates for vehicle hire of over 28 days.
Peter Cooper Volkswagen, 3 Flanders Road, Hedge End, Southampton, SO30 2LG
Monday to Friday: 8:30 to 18:00
Saturday: 9:00 to 12:00
volkswagen

Rent-a-Car Southampton (Hedge End)

Tel:

01489 307056

Peter Cooper Volkswagen, 3 Flanders Road, Hedge End, Southampton, SO30 2LG

View branch
Use offer code VWFS when booking online to get 20% off your car or van rental. Offer is valid from 02.04.2020 until 30.07.2020. Subject to availability. Van rental, 21s+ and Car rental 18s+. T&Cs apply. 20% on car and van rental is valid on the cost of the vehicle rental and the Collision Damage Waiver (CDW) but does not include Enhanced Collision Damage Waiver (ECDW) or any optional extras. Online booking not available for 18-20 year old, please contact us on 0333 200 8822. If VWFS Rent-a-Car is unable to fulfill your booking we will contact your directly.