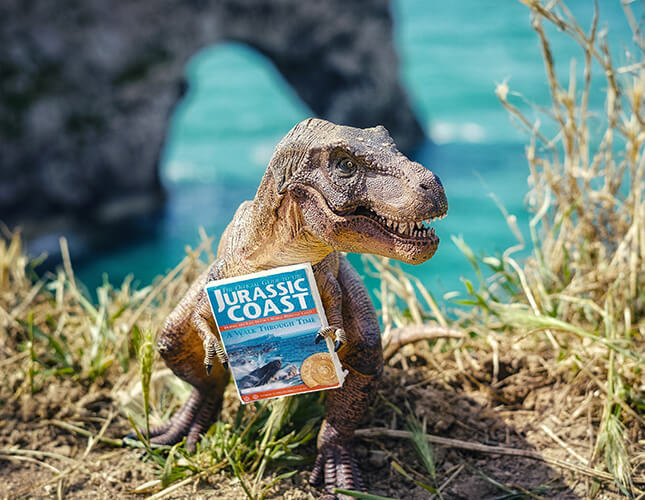 Toy photographer Darryll Jones took some of his dinosaur friends on a roadtrip to the jurassic coast & shares his tips to get the best shots.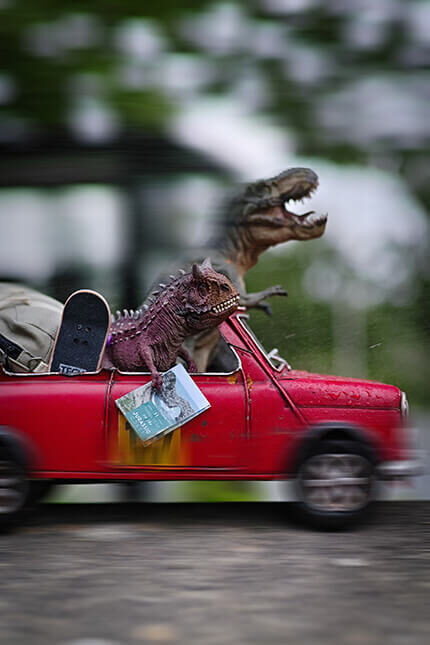 They left at dawn, came from Milton Keynes, drove down south, enjoying all the scenes, he had a map and marked off all the places they had been, finally they made it, to Durdle door, he was so happy he could scream. All his life he had sat and wondered, picked his teeth as he pondered, the places he wanted to visit the most, all along the Jurassic coast.
Note: What a magical place indeed, after a night spent in a pod when storm evert hit, typical, a photography trip hit by the first named storm of the summer.... We thought our chances of getting a shot in the high winds and rain were scuppered. So we had to wait a day, in the wind and the rain, hoping the next morning was good. The walk down to the best spot was steep, and it was hot, and the kids did really well to navigate the crowds and find us a spot on the edge, overlooking the immense limestone arch. Sadly, because of the crowds and wind, we couldn't get all the way down to the pebble beach, but regardless, the scene from where we were was probably the best vantage point and somewhere I'd love to return to for a sunrise or evening shot in good weather. Later that afternoon it rained again, so we were lucky to get the weather we did.
Tips on shooting toys (natural light)
1. The best advice to ensure scale, is to always get down to the level of the toy, yes, this means lying on your belly in front of hundreds of onlookers who will all stare and wander what you're doing.
2. In a shot like this, you got to look down on the subject, which entails placing the figures right on the edge to be able to look down on the feature in the background, although I would've liked to get closer, the cliffs all along the Jurassic coast are always eroding and people are urged not to walk along the edges. I've also lost many little stormtroopers this way when they were not properly balanced, little Nigel fell to his doom off a pier in wales.
3. A reflector is a good friend when the sun is behind your figure. This can be anything from a proper pop up reflector to just a white card or piece of polystyrene.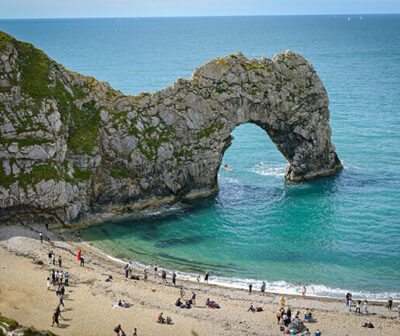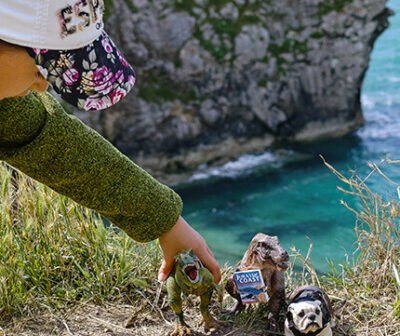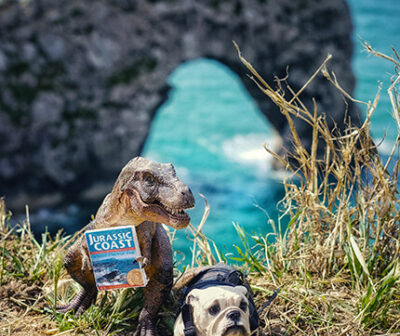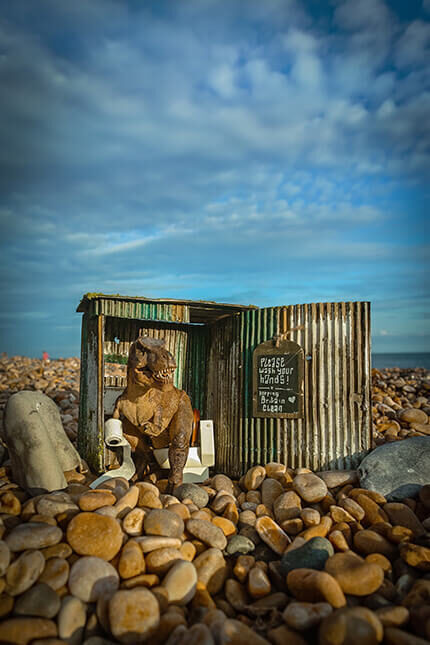 Beaches along the Jurassic coast were unlike anything Jeremy had ever seen, mostly pebbles, cliffs, fossils, a place like he had never been! He spent the day exploring the beach, looking for fossils just out of reach, he collected the pebbles and made a stone stack, while the sun beat down hard on his back... having the most fun and doing all he could do, he was even happier when he found a makeshift loo!
Tips on shooting toys (natural light)
1. Always look around where you are and try incorporate little parts of the environment into the image, when your subject is a 6 inch toy, the whole world becomes a playground, try gaging what you would do if you were that size. Here the stones became Jeremy's plaything, and the scale worked well.
2. Be aware of shadows, especially your own, sometimes they can help darken an area that is too bright, sometimes they just get in the way.
3. Blu tac is a life saver, especially on windy days but be prepared take multiple shots and some photoshopping if needed to hide blu tac or any props holding up your figure.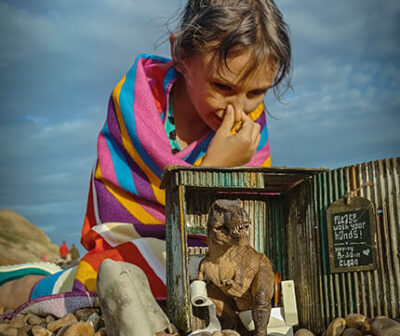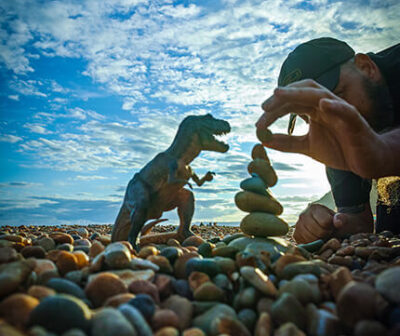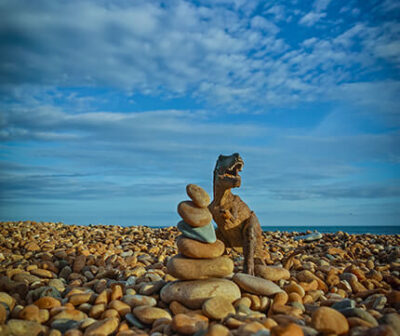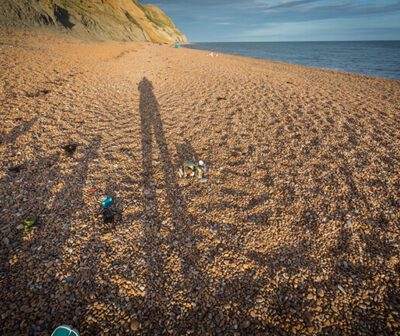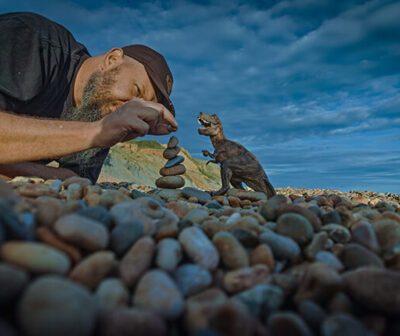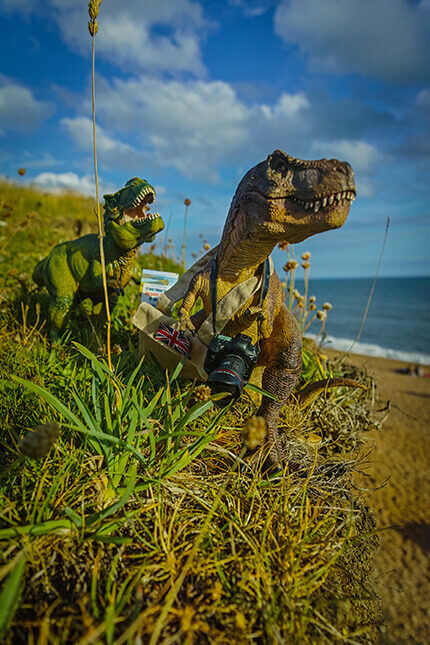 Jeremy and Judith agreed, sunsets were the best, especially here in Dorset, somewhere in the south west... the weather had hampered their plans, to tour along the coast, what little they saw they loved, but what they loved the most, was the feeling of fresh sea air, the smiling and friendly faces, the people that they met, in unexplored places, because even when it rains, or it's hot or windy as can be, from lands end to John o Groats, there's still so much to see.
Tips on shooting toys (natural light)
1. Always prepare for bad weather. A simple shopping bag for life can make a good cover for your camera.
2. Rainy days can make for amazing images, think of reflections in puddles etc, always remember to get down low and view the scene from the toys perspective, you'll be amazed how different things look from that angle when there are puddles about.
3. Sometimes a pre-planned shot works out well, most times I find that just turning up and playing around with different ideas on the day works out better. As long as you have a bag of props and aim to make yourself smile when creating a shot, that's what it is all about. Not the amount of followers you have, or likes you get, it's all about how much fun you can have, and if you're able to make a few others giggle, that's just a bonus.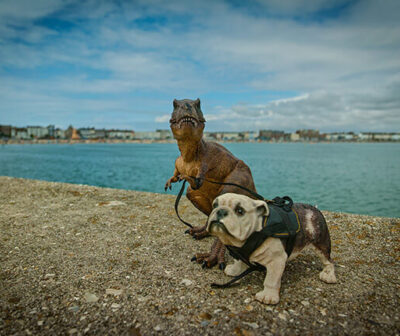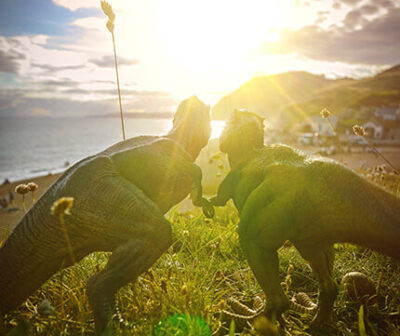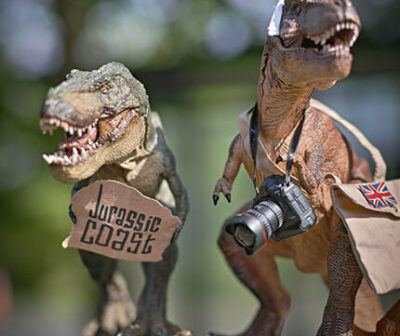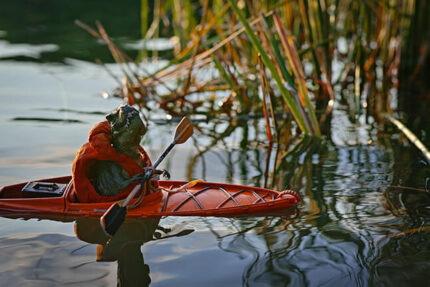 Jeremy loved the water, although he couldn't swim, he bought himself a kayak, which he thought was quite a win, he paddled here and there, to the sound of peoples laughter, a dinosaur in a life jacket, with Judith swimming after.
Tips on shooting toys (natural light)
1. Water shots are fun to do, but I will say this, get yourself a pair of waders, as again, you want to get down to the level of the figure for a more interesting shot.
2. It helps massively to have someone else helping you, in my case, my daughters are around to hold boats or use water bottles to create rain.
3. Have fun!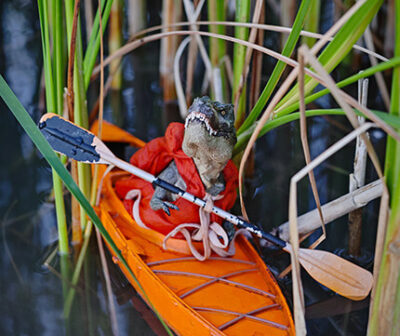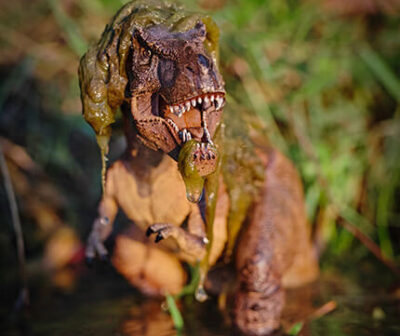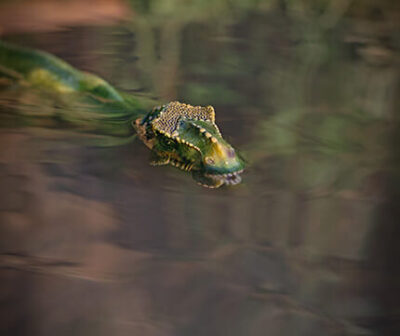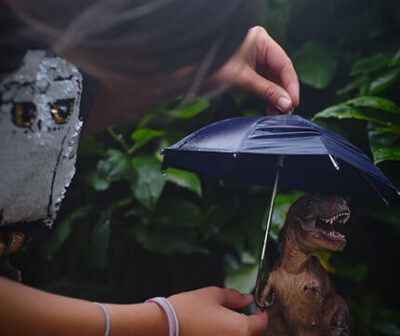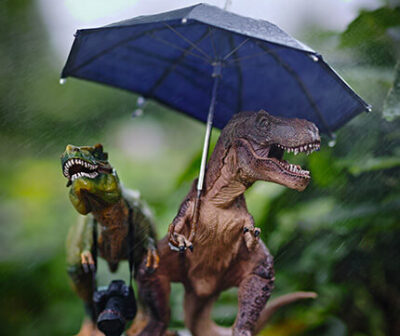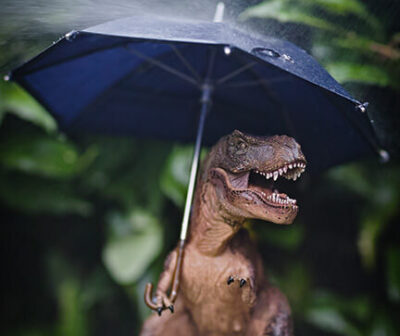 ---
Do you need a vehicle for business?
Choose from the award-winning Volkswagen, ŠKODA, SEAT, and Volkswagen Commercial Vehicle range for either short-term daily rental (1-28 days) or long-term rental (28+ days). Plus, the vehicle you book, is the vehicle you get. Unless you are on your own company fleet insurance, the minimum age for business rental is 25 and you must have held your licence for a minimum of 12 months.
Complete the contact form and let us know your requirements. Then we can get you set up and on the road.