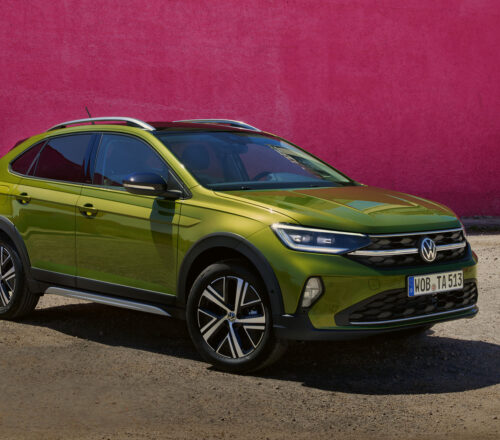 Adding the style into SUV.
The Volkswagen Taigo is a coupe-styled SUV with a compact body shape but firm suspension. The rear end of the vehicle really does separate it from the rest of our Volkswagen range, adding that element of sophistication & sportiness to your driving experience. The Volkswagen Taigo sits just above the T-Cross in terms of size, but just below the T-Roc, so if you're looking for that medium-sized SUV to take you on your travels, look no further than the Taigo.
Despite its compact feel, it has a surprisingly good amount of passenger space, front seat space, and driving visibility. As well as this, you'll be able to fit plenty of luggage in the back thanks to the Taigos 440-liters of boot space. So along with the vehicle's brilliant fuel economy, it really does have everything you need to accompany you on your staycation into the countryside.

---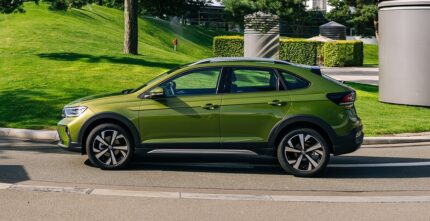 ---
Features of the Taigo
Infotainment System
The Taigo Life comes with a high-tech 8-inch infotainment screen, which includes a DAB Radio, Apple CarPlay & Android Auto connectivity.
Stylistic SUV Body Style
Sporty, Stylistic, Sleek. You name it. The Taigo really does put the 'S' in SUV. The coupe-styled body shape of the Taigo is a unique feature that is rarely seen throughout the Volkswagen car range. However, despite it's compact look, it does offer a large amount of space inside which returns maximum comfortability.

---