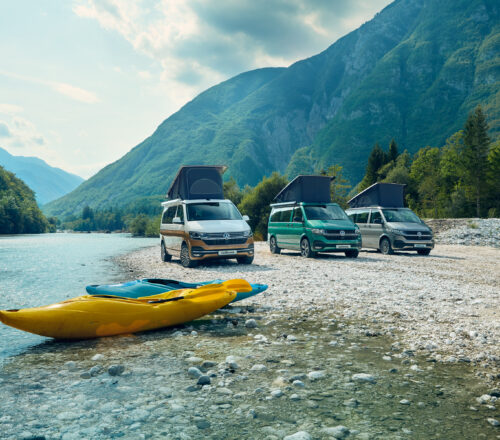 The Ultimate California Camper
Now available at select VWFS Rent-a-Car locations, the Volkswagen California Auto 4 Motion. This Camper Van offers a range of hidden secrets, as well as a premium driving experience thanks to its 4-wheel drive. The Auto 4 motion is the ultimate California, ideal for bad weather situations. We know living in the UK means rain all year round, but with the 4 motion, you can say goodbye to wheel spin, and hello to a stress-free staycation.
The California Auto 4 motion is more powerful than our standard California models, offering up to 204 bhp. This added power, as well as the 4-wheel drive massively improves the towing capabilities of this vehicle, so if you're looking to add a caravan or large trailer to the back of this rental vehicle, then 4 Motion is your perfect vehicle.
---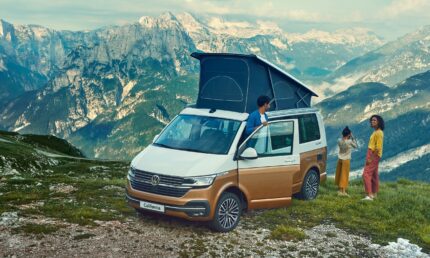 ---
Some of the California 4 Motion Highlights
Four-wheel drive
Unlike the rest of our California models, this vehicle will give you that added bit of power & stability with four-wheel drive. No matter if you're driving in the worst of weather, or maybe even just taking a trailer with you on your short staycation, four-wheel drive will allow you to do this byy eliminating wheel spin.
Hidden Secrets
Check out the array of hidden secrets which the California 4Motion offers in our NEW featured article. Find out more about the pop-out roof, outdoor shower and neatly tucked away cupboards.
Premium Driving Experience
The California 4Motion is seen as the ultimate California model and definitely commands a premium in the camper van market. Not only is the back of the vehicle filled with an array of hidden secrets, but the front also offers a premium driving experience. The California 4Motion comes with a practical Sat Nav and some of the most comfortable seats on the market. You won't need to worry about that long drive to the south coast or the highlands with the California 4Motion. Sit back and relax.
---
What models do we have available for hire at VWFS Rent-a-Car?
| Model Range | Power Output | Transmission Options |
| --- | --- | --- |
| Volkswagen California 4 Motion | 204 BHP | Automatic |
*Not all models are available at all locations.