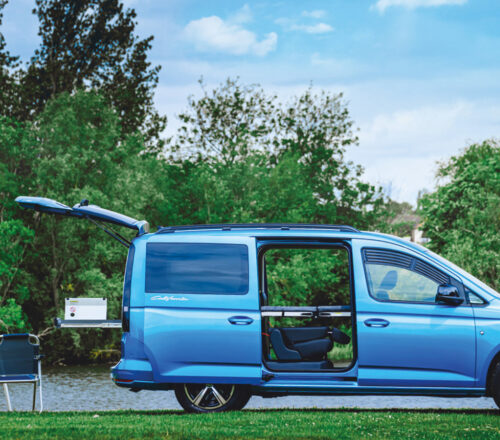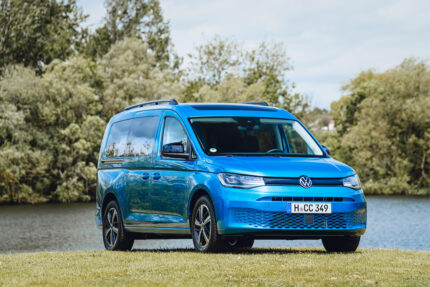 Comfortable with any adventure
Try before you buy gives you the opportunity to see why the Caddy California is the perfect companion for any adventure. Surround yourself with nature inside the newest member of the Volkswagen campervan range and you'll be wild about every part of it. From the deceptively spacious foldout bed to the slide-out versatile mini-kitchen, and alfresco dining set, the Caddy California has all the makings of your next adventure, no matter how big or small.
Three Reasons To Go With The Caddy California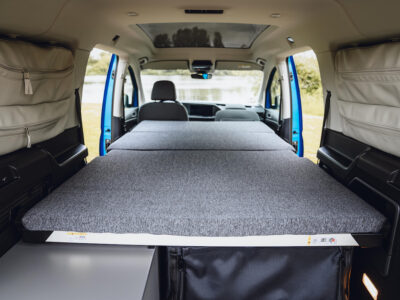 Foldable Bed
Stay in a home from home with the spacious foldable bed, measuring 1,980mm x 1,070mm. The disc-spring mattress also offers total comfort, making this vehicle feel like home wherever you go.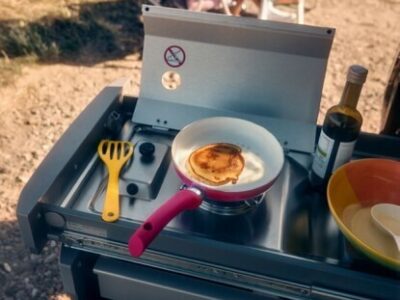 Mini-Kitchen
Hungry to find out more? Open the tailgate and you'll find the versatile pull-out mini-kitchen with two metres of standing space, one-burner gas stove, and plenty of storage for food, utensils, and cutlery.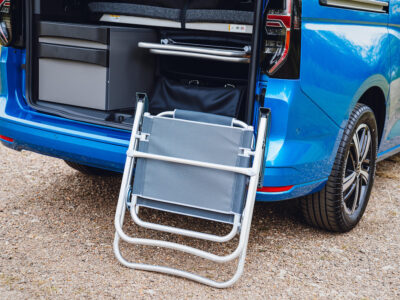 Dining
Neatly stored in the vehicle when travelling, the foldaway table and foldable chairs can be set up in moments and securely stowed away. That means you can enjoy alfresco dining whenever, wherever.
| Model Range | Power Output | Transmission |
| --- | --- | --- |
| Caddy California 2.0 TDI | 102PS | Manual |
| Caddy California 2.0 TDI | 122PS | DSG |
| Caddy California 1.5 TSI | 114PS | Manual |