About us
VWFS RENT-A-CAR is a local car and van hire company offering ŠKODA Car & Volkswagen Van Rental.
Find out more about our van hire here.
Find out more about our car hire here.

Vehicle hire rates include insurance (Collision Damage Waiver) and, where available, the built-in Sat Nav systems are included for free. Customers can book daily, weekly or long term hire over 28 days.

VWFS RENT-A-CAR operates from Euro ŠKODA Crawley, Snow Hill, Crawley, (near Felbridge), RH10 3EQ. Our dedicated rental manager can assist you through the booking process to ensure you have the vehicle you need.

You can book online, call the location directly or visit in person.

Opening hours:
Monday to Friday - 7.00am to 5.00pm
Saturday - Closed
Sunday - Closed

Email: Rental Manager
Phone: 01342 347196
Car rental
You can choose from our range of ŠKODA cars; from the small and compact FABIA, to our larger OCTAVIA Estate, or the small SUV, KAROQ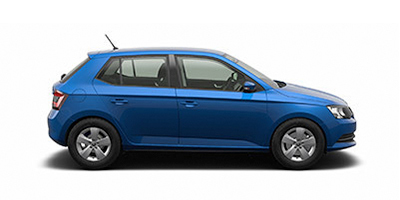 Van rental
We have a range of Volkswagen vans available for you to rent, whether you are looking to move house, have an urgent customer delivery to make, or need an extra vehicle for your business.
We also have some California campervans and Transporter Shuttles for that long weekend away or family holiday. These vehicles have a minimum booking of 4 days.
Check online for live availability. Choose 'Volkswagen vans' in the Brand field and 'Euro ŠKODA (Crawley) vans' in the Pick-up Location field, to see what we have available.