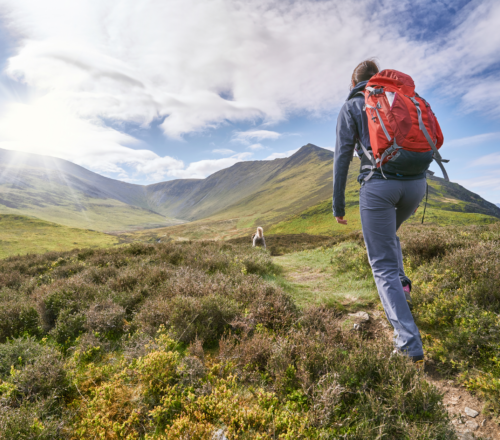 How much better does it get than a long walk in beautiful surroundings, with fresh countryside air and the sun on your back? The UK is home to some of the most fantastic places to walk, whether you want to set out on a big adventurous hike or just a gentle summer stroll. Get your backpacks and water bottles ready, because these are some of our favourites!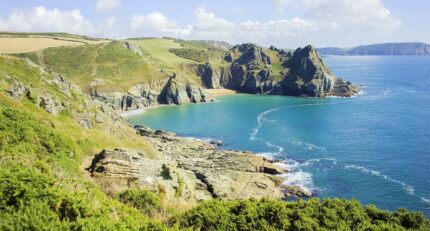 1. Prawle Point

A walk around South Devon should always include a fair share of dramatic nature. Expect to see imposing cliffs, sea-battered rocky beaches and ancient boundary stones left behind from the Iron Age. Prawle Point is infamous for shipwrecks, so keep your eyes peeled for the boats that didn't quite make it!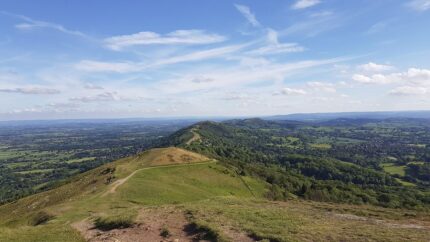 2. Malvern Hills
You can see over 5 counties from the top of the Malvern hills, so the views from this Worcestershire beauty spot more than speak for themselves! The area has plenty to explore, with a selection of idyllic villages, hillforts and trails for walkers of all abilities.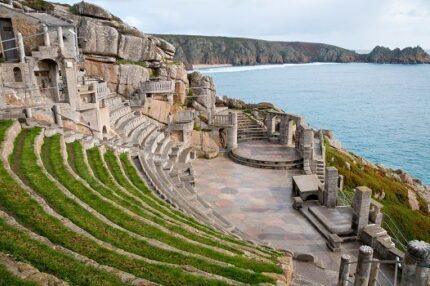 3. End to Porthcurno
Lighthouses, huge granite cliffs and views from the most Westerly point in England – this walk has it all. Enjoy a perfect snapshot of the Cornish coast in just a few miles, taking in dramatic beaches, and imposing headlands. Watch out for some spectacular wildlife too, there's a chance you might see an Albatross, and even a dolphin!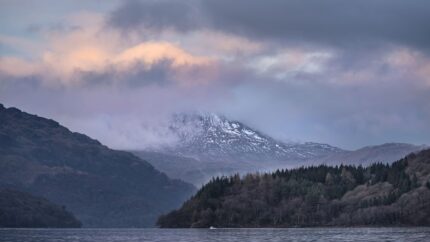 4. Ben Lui
Everyone loves a real adventure, right? The start of this walk involves crossing the River Lochy… the tricky thing is there is no bridge! If you're comfortable with a quick wade you'll be rewarded with a trail that explores some of the most magnificent mountains in the Southern Highlands; taking in forests, streams, rocky hills and possibly some snow.
5. Anglesey Coastal Path
You won't be short of things to see and do when you explore the Coastal Path on the Isle of Anglesey. Expect to be blown away by picturesque views of bridges, churches, cliffs and rocky islands. There's plenty to choose from, and the some 200km of coastal trail has been split up into 12 handy walks, so plan ahead to see the best bits.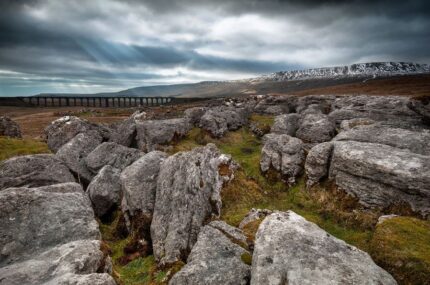 6. Whernside
Starting off by the spectacular Ribblehead Viaduct, this walk features some of the most iconic scenery the Yorkshire Dales have to offer. Don't forget your camera on this walk, the viaduct and regular steam trains on the Settle to Carlisle railway make for a fantastic picture.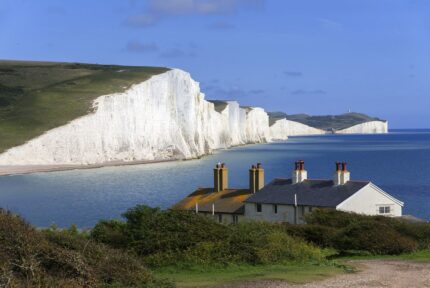 7. Seven Sisters Walk
More beautiful their famous white cliff cousins in Dover, the Seven Sisters are a picturesque series of chalk cliffs lining the coast between Cuckmere Haven and Birling Gap in East Sussex. The whole trail comes in at 13.6 miles, and with easy walking underfoot, it is achievable in one trip for most. There are plenty of historical pubs and pretty beach café's along the way to sit back, enjoy a break and soak in those views!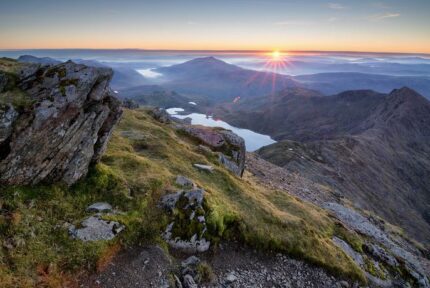 8. Norfolk Cost Path
Everything about this walk is perfect for a lazy summer afternoon stroll. The terrain is flat, the beaches are sandy, and the countryside is spectacular. Head from Cromer to Sheringham to get the most out of this rural Norfolk gem. Don't forget to try some local crab along the way.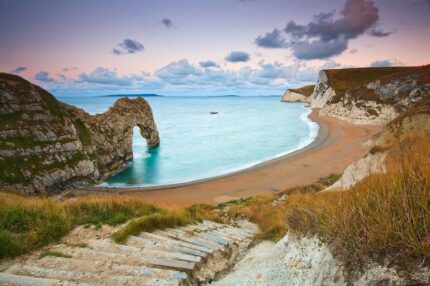 9. Durdle Door to Lulworth Cove
Lulworth Cove and Durdle Door are two of the most remarkable natural features along the Jurassic coast of Dorset. The best bit is they are connected by a stunning 2.5 mile walk that's well maintained and really easy to navigate, so you can take in the amazing sea views, landmarks and shingle beaches with ease. This trail can be pretty busy in the school holidays, so we recommend avoiding the crowds with an evening stroll – and that means the added bonus of seeing the sunset!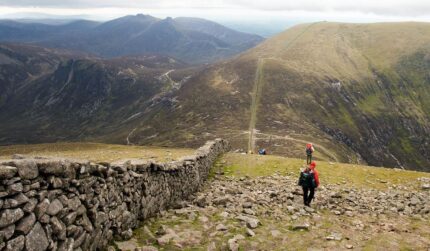 10. Mourne Mountains
Looking for a walk you won't forget in Northern Ireland? The Mourne Mountains are the most dramatic and highest mountains to be found. The Mournes are split into the 'high' Mournes to the east, and 'low' Mournes to the west, so there's something for everyone. You'll be amazed by how diverse the landscape is in such a relatively small area. Don't forget to check out the Mourne Wall, and the infamous Smuggler's Track!
So there you have it. The UK really does have some amazing places to explore. Now it's time to dust of your walking boots and start planning your next adventure. Where will you go first?
---
Do you need a vehicle for business?
Choose from the award-winning Volkswagen, ŠKODA, SEAT, and Volkswagen Commercial Vehicle range for either short-term daily rental (1-28 days) or long-term rental (28+ days). Plus, the vehicle you book, is the vehicle you get. Unless you are on your own company fleet insurance, the minimum age for business rental is 25 and you must have held your licence for a minimum of 12 months.
Complete the contact form and let us know your requirements. Then we can get you set up and on the road.