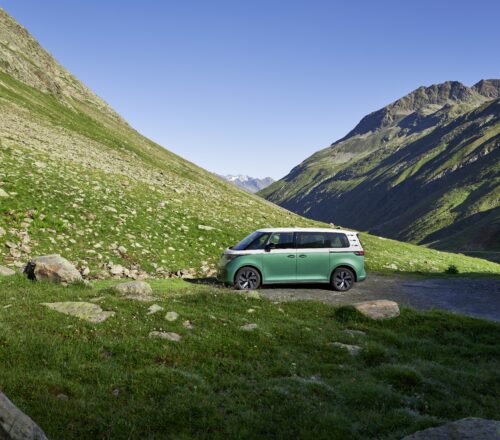 Volkswagen ID. Buzz - The Iconic Minivan Reimagined
Introducing the Volkswagen ID. Buzz, ready to rent now! This people carrier offers new generation of mobility. The all new ID. Buzz is unique as its expressive designs combines modern proportions with innovative technology. It is multifunctional, fully connected and completely redesigned. An electric vehicle for families and friends that captures the essence of adventure, freedom, and unforgettable journeys.
Available for Try Before You Buy at select locations!

*Please check the booking tool at the top of the page for live availability.
---
Ride in Style with the ID. Buzz...
Timeless Design & Spacious Interior
Say hello to timeless adventures with this timeless design and an interior made partly from recycled materials. The innovative design combines compact dimensions with spaciousness. Step inside the ID. Buzz and be greeted by a spacious and versatile interior.

Cutting-Edge Technology
The ID. Buzz seamlessly blends style with innovative technology. The smart ID. Light system helps ID. Buzz redefine modern e-mobility with its digital and connected features.

Electric Power

Embrace the future of mobility with the all-electric power of the Volkswagen ID. Buzz. Experience smooth acceleration, reduced environmental impact, and freedom from fossil fuels.
Practical Electric Range

Say goodbye to range anxiety. The ID. Buzz offers a substantial electric range, allowing exploration without frequent charging stops. Journey with confidence in your rental vehicle, knowing that your electric adventure can take you far and wide.
At VWFS Rent-a-Car, we offer both the ID. Buzz Style & The ID. Buzz Life.

---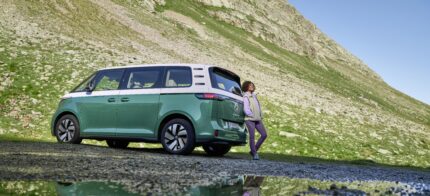 ---
Award Winning Car of the Year 2023...
ID. Buzz has been awarded the prestigious overall What Car? Car of the Year award for 2023 and also won the award for Best Large Electric Car of the year.
It is praised for combining practicality, comfort, and refinement of an MPV with the low running costs of an electric vehicle.
---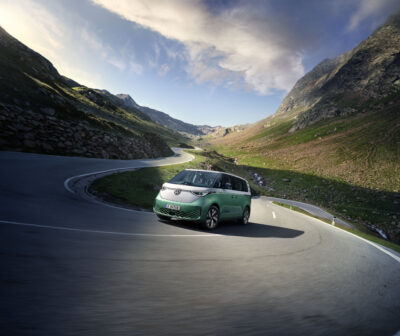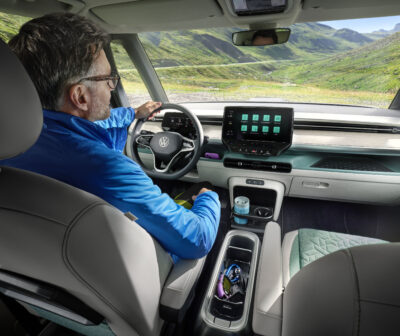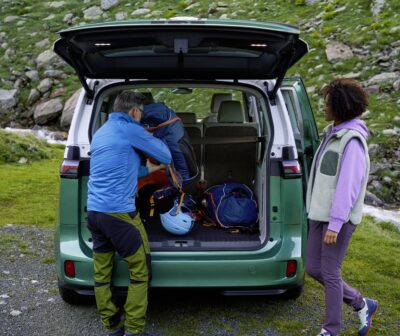 ---
Embrace the Spirit of Adventure
At VWFS Rent-a-Car, we hope that the Volkswagen ID. Buzz can inspire a new generation of adventurers to embrace the spirit of the open road in a more economical style. Experience the joy of exploring new destinations, creating unforgettable memories, and immersing yourself in the journey using our electric rental vehicles. Whether you're embarking on a weekend getaway, a family road trip, or a spontaneous adventure, the ID. Buzz is the perfect companion for any adventure. Simply let us know how long you want to rent the ID. Buzz for, and we'll sort out the rest!
---
What models do we have available for hire at VWFS Rent-a-Car?
| Vehicle type | Power Output | Transmission Options | Fuel Options |
| --- | --- | --- | --- |
| ID. Buzz Life | 204PS | Automatic | Electric |
| ID. Buzz Style | 204PS | Automatic | Electric |
*Not all models are available at all locations.