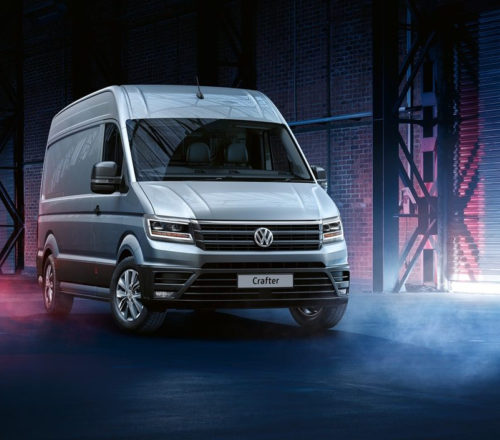 Large van
The Crafter is the largest of our vans. It comes in varying wheelbases and roof heights, so can accommodate most of your hiring transportation needs.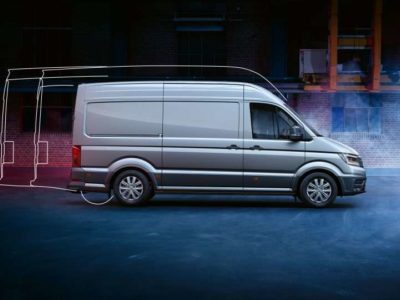 Various body styles
The Crafter comes in two main wheelbase options; medium (MWB) and long wheelbase (LWB) for the Panel Van and also as a Luton with a square box rear.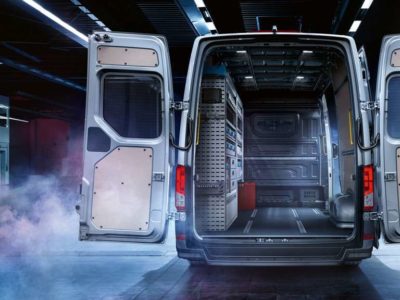 Load space
With a large load space you can fit an array of items through the rear doors or side door.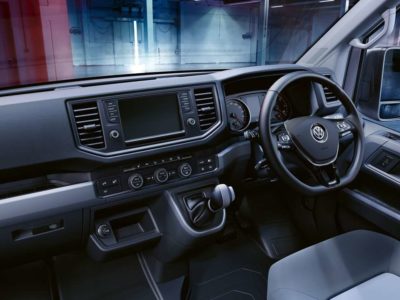 Interior comfort
The inside of the Crafter has been designed with the driver in mind. Making it comfortable and easy to drive, even for those not used to driving such a large vehicle.
| Model name^ | Length | Height | Load volume |
| --- | --- | --- | --- |
| Crafter Panel Van MWB High roof | 5986mm | 2.59m | 11.3m3 |
| Crafter Panel Van MWB High roof Automatic | 5986mm | 2.59m | 11.3m3 |
| Crafter Panel Van LWB High roof | 6836mm | 2.59m | 14.3m3 |
| Crafter Panel Van LWB High roof Auto | 6836mm | 2.59m | 14.3m3 |
| Crafter Luton | 6794mm | 2.12m (internal) | 17m3 |
| Crafter MWB Single Cab Tipper | Load Length: 3400mm | 2.59m | 3.5 tonnes |