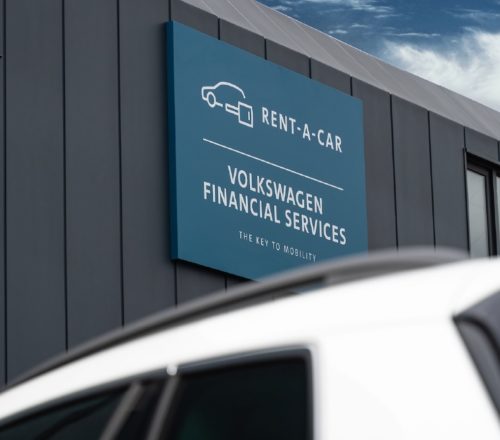 VWFS RENT-A-CAR is situated in branch at Mervyn Stewart ŠKODA in Boucher Crescent, Belfast. We are a local car hire company offering ŠKODA Car Rental. All our rental cars are less than 8 months old and feature some of the latest models from the ŠKODA range; Fabia, Octavia, Karoq and Superb including the Octavia Estate version. We also feature the 7-seater Kodiaq.
Our car hire rates include insurance (CDW - Collision Damage Waiver) and, where available, the built-in Sat Nav systems are included for free. Business customers can book daily or weekly hire or our long-term hire, Flexi-Rent with discounted rates for vehicle hire of over 28 days.
Mervyn Stewart, 11 Boucher Crescent, Belfast, BT12 6HU
Monday to Friday: 8:00 to 17:30
Saturday: 9:00 to 13:00
Use offer code NEWYEAR when booking online to get 20% off your car rental or use offer code NEW15 when booking online to get 15% off your van rental. Offer is valid until 31st January 2020.